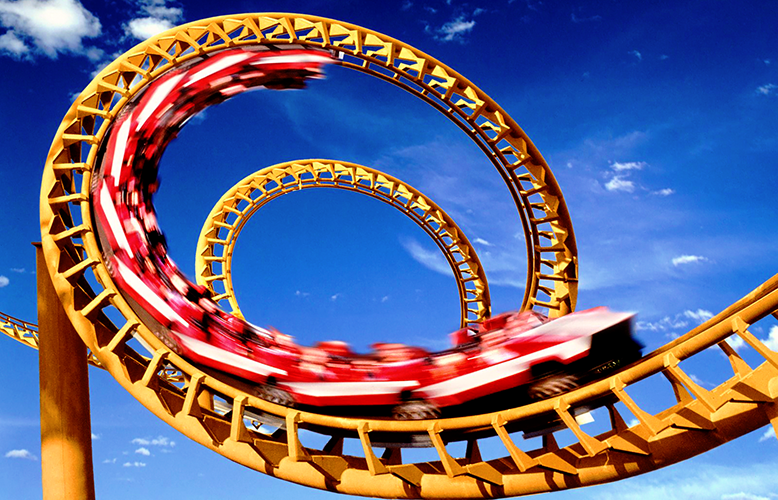 The rate at which technology is advancing is increasing at an exponential rate.
At first glance, this is not new news. We all know that technology is changing quickly. The Internet came along and transformed the business landscape. Old guard companies like Blockbuster (est. 1985), Tower Records (est. 1960), Newsweek (est. 1933), Barnes & Noble (est. 1873) and Best Buy (est. 1966) got hammered. Then came the iPhone. The era of the smart phone began. Now, a new round of disruption is underway, threatening another wave a companies. But who is in the cross hairs now? How about these "old school" companies:
Zynga (est. 2007) – The premier social gaming company was a Wall Street darling as recently as 2012. Now it is facing steep revenue declines and a plummeting stock price as users shift to mobile gaming.
Facebook (est. 2004) – Stumbling after its rocky IPO, Facebook made some huge defensive purchases (Instagram for $1 Billion, Occulus VR for $2 Billion, WhatsApp for $19 Billion) to combat the tide of users migrating from desktop to mobile. The strategy seems to be working for now. Investors delighted in seeing 62% of Facebook revenue coming from mobile in the Q2 2014 earnings report.
Apple iTunes (est. 2001) – The arch disrupter who pioneered downloadable music, is itself undergoing an existential disruption as people move from purchasing music to subscribing to it. Apple's purchase of Beat's Electronics for $3 Billion—which included the Beats Music subscription business—was an expensive hedge against the changing trend.
What's particularly disconcerting about this recent wave of technological change, however, is the lifespan of the businesses being disrupted. The Internet decimated companies whose lifespans were measured in centuries and half-centuries. This latest round of change, in contrast, is disrupting businesses whose lifespans are measured in decades and half-decades. The upstarts themselves are facing existential threats only a few years after inception. Scary.
And if the innovators are born with an expiration date, how can established businesses ever hope to compete in this crazy new death match? If you are a retailer, and have seen the carnage caused by digital disruption, you are probably asking yourself: How can I remain competitive against the innovation engines of companies like Amazon, Gilt, Zappos,Square Space, Wanelo and Polyvore? Does it require rolling the dice on billion dollar acquisitions?
I don't think it does. But it does requires a shift in mindset. For starters, companies need to stop using a playbook developed at the turn of the Twentieth Century.